Hard Working Vessels…Worldwide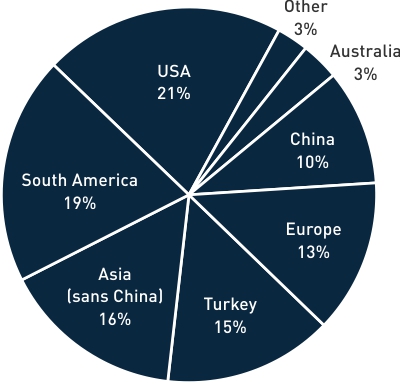 Reflecting the diversity of the design services offered by Robert Allan Ltd., there is a significant expanse to the geographic markets we serve, well beyond the borders of Canada. The adjacent figure illustrates the spread of our international clients, by value of contracts in the period 2010-2015:
Our services are most typically sought after by the following types of users:
Tug Fleet Owners
Shipyards
Other vessel owners; Private or Commercial
Government Agencies

National
Provincial or State
Municipal

Port Authorities
Resource Companies
Other Consulting Engineering Firms requiring specialized naval architecture services.
For detailed information regarding any of our design or engineering services, email design@ral.ca or call 1-604-736-9466.