Management Team
Any company is only as good as its people. At Robert Allan Ltd., we take great pride in the entire team that works hard in our office every day to provide the high standards of ship design work required, frequently with extremely demanding schedules. We aim to provide a healthy, invigorating and stimulating professional workplace environment for all our staff and we encourage their ongoing professional growth and development, all with the aim of creating the best designs possible for our valued clients. See Careers and Our Commitments.
The people tasked with directing this dynamic company include:
Michael S. Fitzpatrick
President & CEO
Mike is a 1995 graduate of the University of New South Wales in Australia, with a Bachelor of Engineering in Naval Architecture.
He joined Robert Allan Ltd. in 2003. Prior to that, he worked as a Naval Architect at InCat Designs in Sydney Australia.
Mike is responsible for corporate direction, business development, management of senior project managers, and project priorities, schedules and profitability.
---
Vince den Hertog, P.Eng.
Vice President, Engineering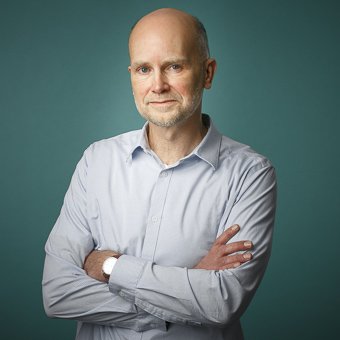 Vince is the Vice President for Engineering at Robert Allan Ltd. He has over 20 years of experience in the marine engineering sector, developing a wide range of surface and sub-surface vessels. At Robert Allan Ltd he is responsible for directing all marine engineering related activities including the finite element analysis (FEA) and computational fluid dynamics (CFD) advanced analysis groups. He is also a Senior Project Director and the Director of Research & Development.
Vince holds a B.A.Sc. in Mechanical Engineering from UBC (1989) and an M.A.Sc. in Mechanical Engineering (Aerodynamics/Controls) from UBC in 1999. He has been with Robert Allan Ltd since 2001.
---
Derek Noon
Project Performance Manager
Derek Noon has spent 30 years in the shipbuilding and ship design industry. He has worked on a wide variety of vessels in various roles, including project manager, machinery designer and piping systems designer. Derek has worked with government agencies on a number of high profile projects. He has extensive experience working on local and international projects in the areas of machinery and piping systems design.
Derek joined Robert Allan in 1993 as a Marine Technologist. Prior to that he was a naval architect in ferry construction and worked as a design engineer.
Derek holds a Diploma of Mechanical Engineering from the Department of Technical Education from the Government of Western Australia (1990), and a Certificate in Mechanical Engineering from Fremantle College in Western Australia (1987).
Rollie Webb
Senior Vice President
Rollie joined Robert Allan Ltd in 2008 and assumed duties as Senior Vice President in 2015.
Rollie has over 40 years of experience in marine engineering, starting out in ship operations as a Marine Engineer at sea, followed by 32 years of shipyard experience in Canada and the US in ship repair and ship construction, including Production, Project, General and Executive Management roles. He also has extensive experience in the operation, repair and construction of icebreakers.
Rollie graduated from the Canadian Coast Guard College in 1974.
---
Grant Brandlmayr
Manager, Design Services
Grant joined Robert Allan in 1995 as Senior Naval Architect and currently is the Manager, Design Services.
Grant specializes in establishing procedures to achieve maximum consistency and accuracy in ship design practices, and establishing benchmarks and procedures for monitoring improvements in drawing office productivity. He assists the company principals and other managers in the development, organization and maintenance of standardized materials for design tasks.
Grant attended Douglas College and Simon Fraser University. Prior to joining Robert Allan, he worked for Brandlmayr Marine Ltd. Spencer Boats Ltd, and Shore Boats Ltd.
---
Carolyn Kirkham
Chief Financial Officer
Carolyn is a Chartered Professional Accountant and holds an Honours Bachelor of Commerce from Laurentian University. Carolyn joined Robert Allan in 2015. She has over 12 years of experience in the architecture and engineering industry. As CFO, Carolyn is responsible for the management of finance, administration and human resources, including the development and maintenance of relationships with legal and accounting firms, banks and insurers.
You can also learn about our naval architecture, engineering, administration, and "SAGE" teams. For more information on staff appointments, see News.