July 17, 2018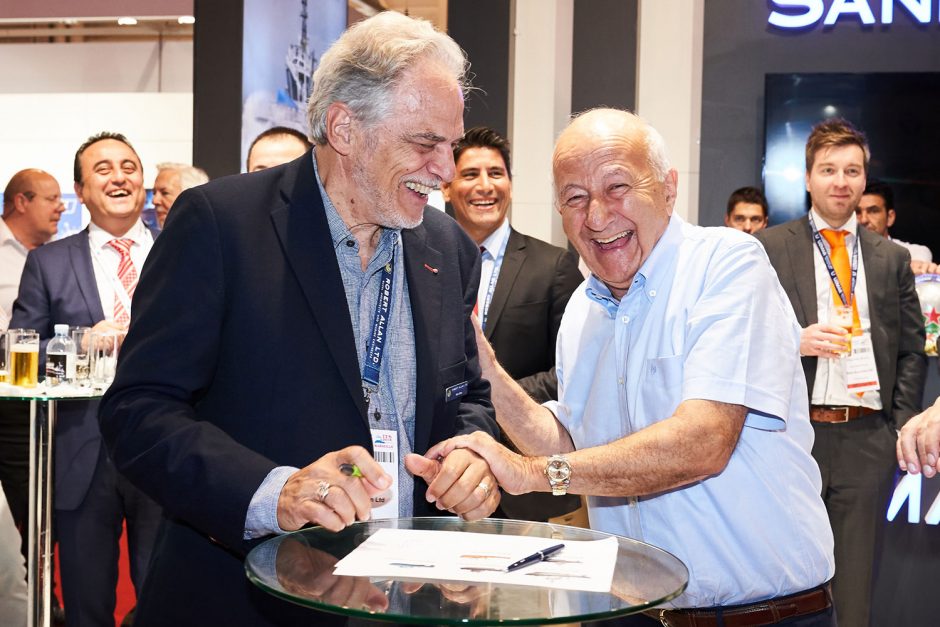 Sanmar
Robert G. Allan and Orhan Gurun (Chairman of Sanmar) sign for two RAlly 1900-SX utility vessels, four RApport 1900-SX twin screw tugs, and a pair of RAstar 3200-SX escort tugs.
---
Uzmar
Mike Fitzpatrick and Noyan Altug (General Director and Board Member of Uzmar) shake hands on a RAmpage 6000 OSRV contract.
---
Med Marine
Mike Fitzpatrick, Michael Schaefer (Managing Partner of J. Johannsen & Sohn), Hakan Sen (CEO of Med Marine) sign for a multi-purpose ASD RAmparts 3200 tug.
Photos by Chris Allerton, The ABR Company Ltd.