March 17, 2016
In early 2015, Robert Allan Ltd., Naval Architects of Vancouver, Canada was awarded a contract to provide 4 customized versions of its distinctive RAzer series designs of ASD tugboats to the Indonesia Port Corporation, PT Pelabuhan Indonesia III (Persero), commonly known as Pelindo III. While Robert Allan Ltd. had long been very active in the Asian market, these designs were its first directly for a company from Indonesia, a country estimated to employ more than 2,000 tug boats.
From its Surabaya headquarters, Pelindo III manages 43 harbours in 7 provinces – East Java, Central Java, South Kalimantan, Central Kalimantan, Bali, West Nusa Tenggara and East Nusa Tenggara. To ensure designs especially suited to these ports, the Robert Allan Ltd. design team visited Surabaya to observe local ship-handling operations, and worked closely with the company's Operations Department on these particular requirements.
The latest development of Robert Allan Ltd.'s specialized RAzer series was chosen, and further customized as the RAzer 2623, 2935, 2940 and 2960 (3, 6, 4 and 2 boats respectively) to allow Pelindo III to provide updated towage services throughout the provinces, and each well-suited to the demands of the individual areas.
The RAzer series tugs are high performance azimuthing stern-drive (ASD) tugs optimized for ship-handling and escort duties within the confined spaces of busy ports. The design features a generous freeboard to ensure a high degree of stability, while keeping the superstructure low and well aft to enhance safe working under the flared hull of ships. The tugs will range from 26 to 29 metres in length and with Bollard Pulls from 23 to 60 tonnes.
To assist Pelindo III in achieving its high expectation for the build quality of these tugs, the Robert Allan Ltd. team will provide construction support to the owner during the entire building of these tugs including on-site inspection visits and attendance at sea trials.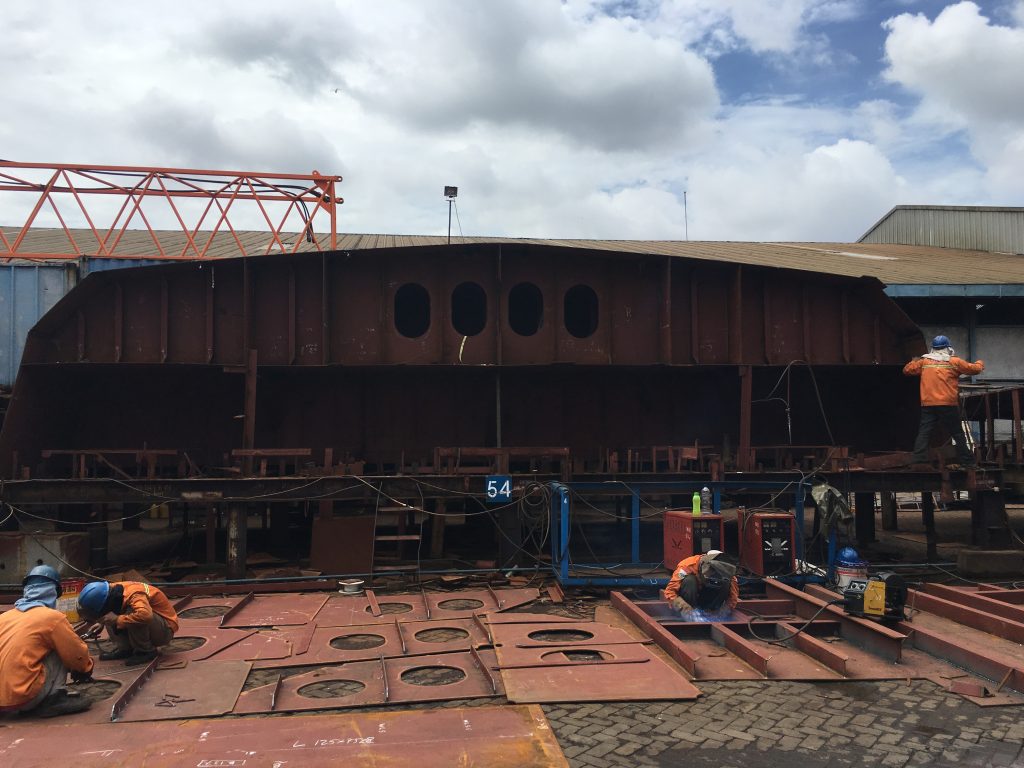 Two local shipyards, PT. Daya Radar Utama in Jakarta and PT. Dumas Tanjung Perak Shipyards in Surabaya were selected to build the tugs. Construction work is well in progress and the first new tug will be in service in Pelindo III's territory later this year.
For more information on Robert Allan Ltd.'s RAzer series or other high-performance vessel designs, please contact us at design@ral.ca.