Remotely Operated Vessels
Robert Allan Ltd is actively exploring the use of remotely operated workboats, starting with the RAmora and RALamander concepts.
These tele-operated workboats are highly manoeuvrable and controllable, equipped with an advanced remote control system derived from ROV/AUV and aerial drone applications.
Remotely operated vessels can leverage the capability of conventional vessels and bring emergency capabilities not always available with crewed vessels, including close-proximity fire-fighting, spill response, and toxic environment operation.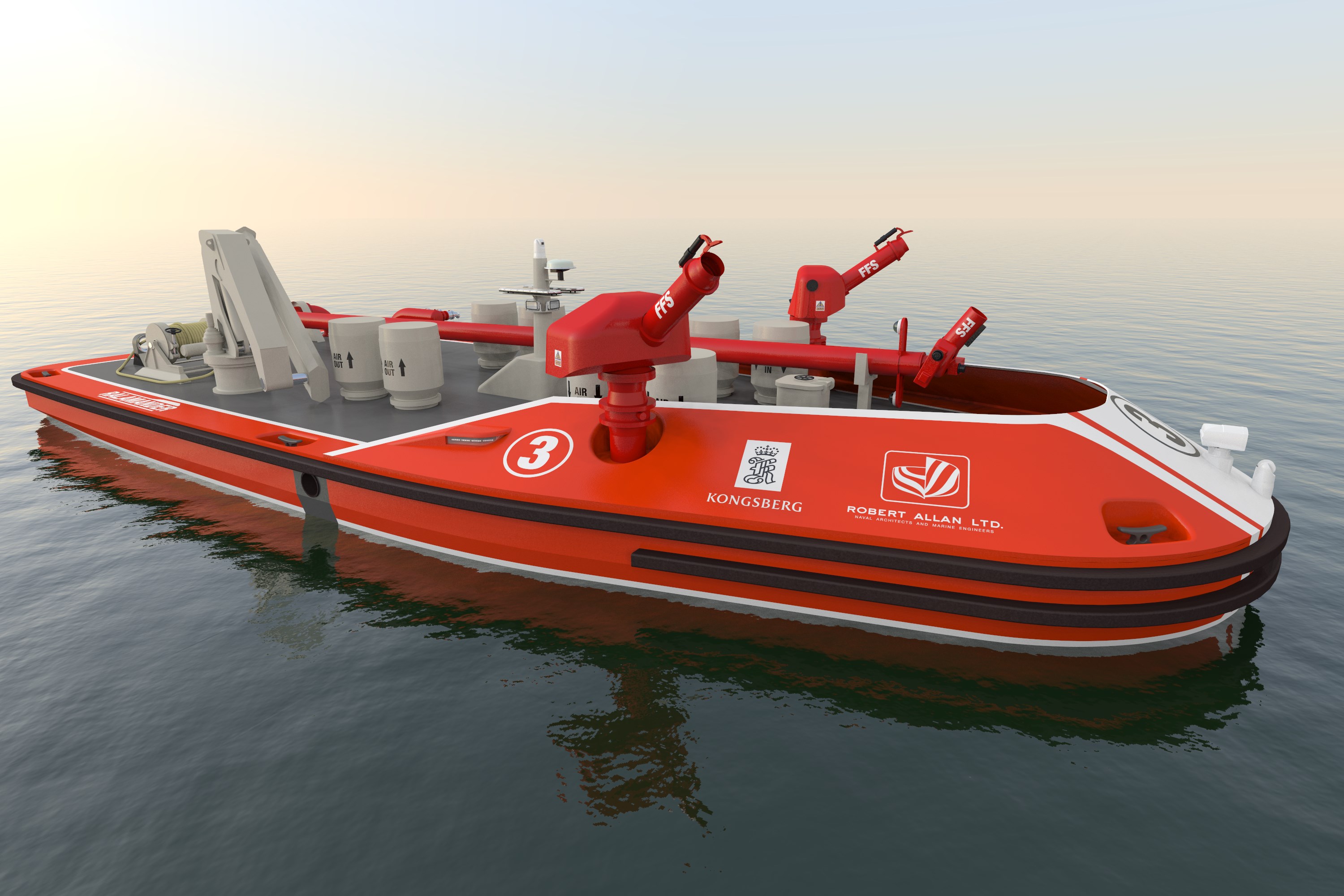 Related Press Releases