June 6, 2017
We are pleased to announce the return of Mr. Evan Gatehouse, P.Eng. Evan is an experienced mechanical engineer/naval architect who began with Robert Allan Ltd. back in 1989 when there only about 12 employees. Evan has designed all kinds of boats in addition to tugs; fireboats, lifeboats, sailboats, barges, yachts – you name it. He also has considerable experience engineering composite hulls from his time at famed Farr Yacht Design in Annapolis, Maryland, known for their high performance racing designs.
In 1995, answering the call of the sea, Evan and his wife Diane left to cruise the Caribbean, Latin America, Alaska, South Pacific, and East Coast of USA on their 30′ sailboat for three years. After a stint ashore designing yachts at Farr and the upgrades to their boat, Evan and Diane sold their boat and returned to Vancouver where Evan resumed work at Robert Allan Ltd.
Then, in 2009, Evan, Diane, young daughter Maia, and Charlie the cat set off once again, this time to sail around the world on an extensively refitted 40′ Wood's Meander catamaran. It was quite an adventure to say the least.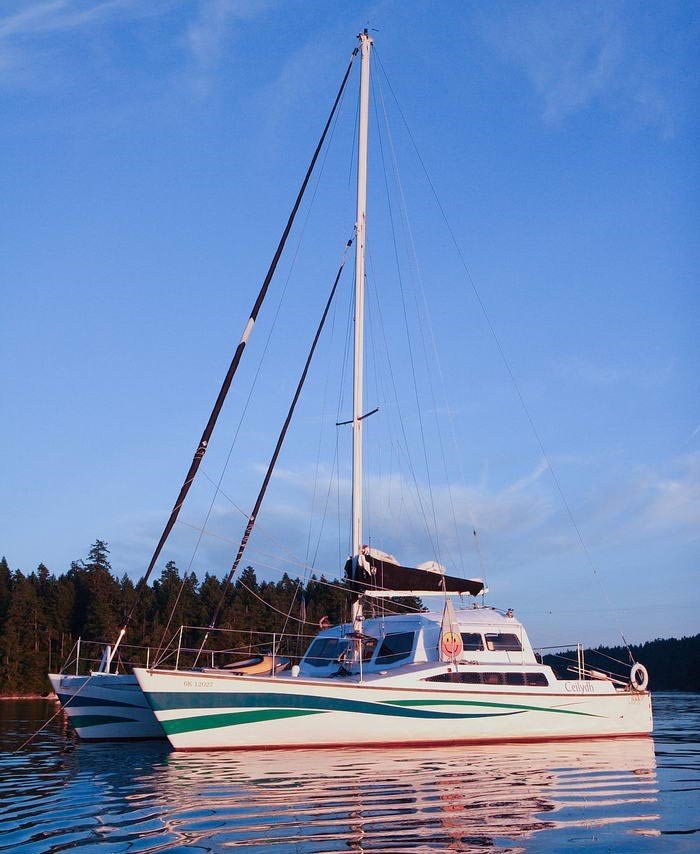 Now, having completed their circumnavigation, and after eight years of exploring the Pacific, Oceania, Asia, and Africa by boat (and working in Australia along the way for Riverside Marine), Evan is returning to the fold once again. They are selling their boat and returning to Vancouver… maybe even for good.